Levee Rehabilitation Desimone-Briscoe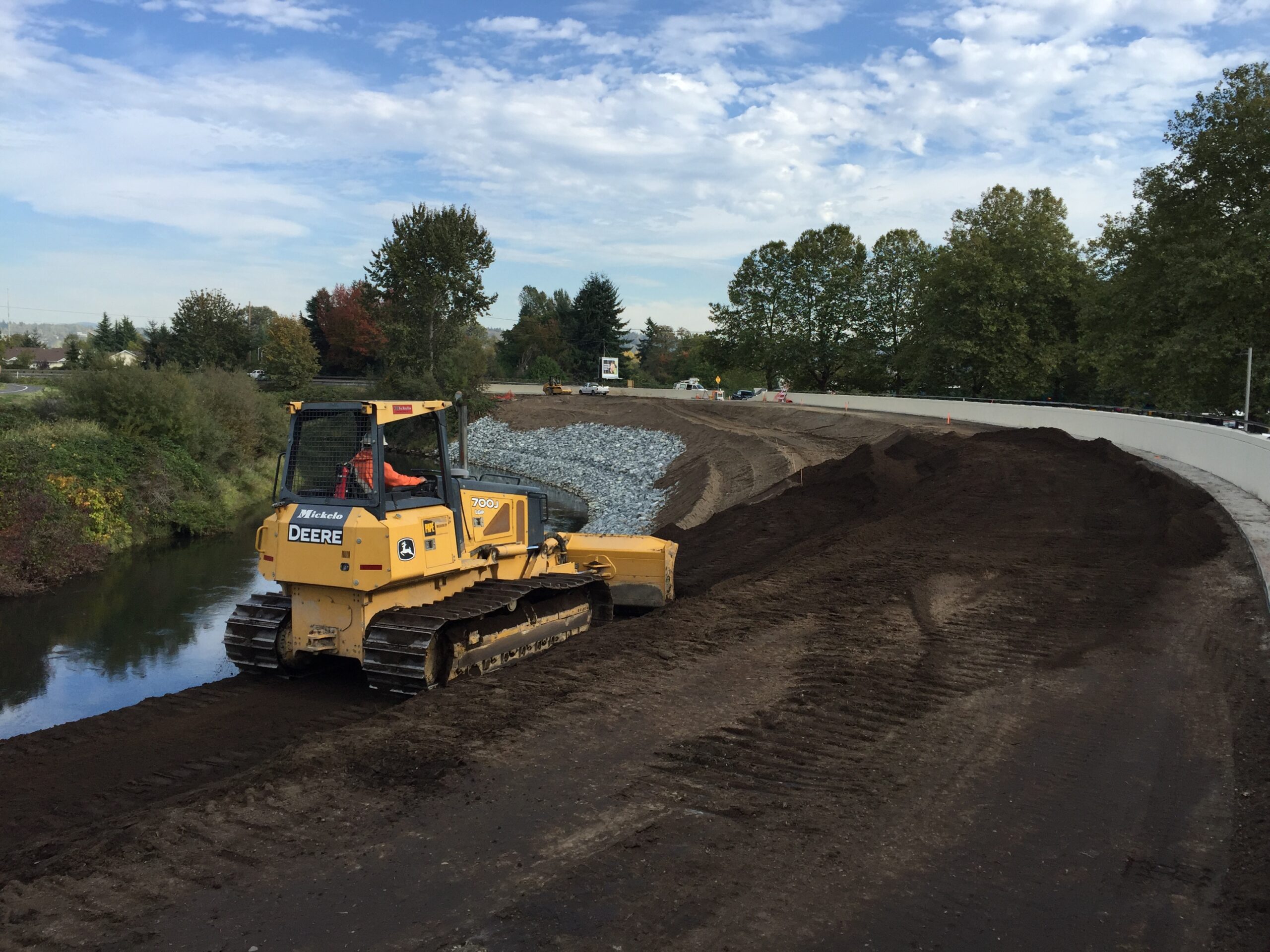 Description
The Desimone-Briscoe School Levee along the Green River in Tukwila, Washington, required significant repairs after a flood had damaged portions of the existing levee toe and slope. US Army Corps of Engineers (USACE) Seattle District awarded Bristol this rehabilitation project as a task order under the Multiple Award Task Order Contract (MATOC) for Design Build and Horizontal Construction to repair approximately 780 feet of levee toe and slope of the approximately 11,600-foot-long Desimone-Briscoe levee. 
The Muckleshoot Indians rely on the Green River for fishing. Any construction along this corridor must adhere to strict environmental requirements to protect wildlife and habitat. Additionally, the general public relies on the integrity of the levee to protect against flooding, prevent damage to adjacent property, and prevent disruption of civil infrastructure. This project included clearing and grubbing along the riverbank as well as demolition of a 12-foot asphalt trail and an asphalt parking area. 
The levee repairs included riverward side slope work with a layback of the slope to 2H:1V, a 12-foot crown, rock armor with a launchable toe, and a mid-slope bench. Bristol matched the levee top elevation to the top of the concrete cap beam and provided two parking spaces and access to the tribal fishing trail for tribal members throughout construction in order to allow maintained fishing access. In order to provide erosion control and bank stabilization in heavy flood events, significant rock work was completed via installing class 4 riprap. Bristol placed topsoil to stabilize the bank, followed by a layer of jute mat, and completed the project by hydroseeding the entire levee area.
Levee Rehabilitation Desimone-Briscoe
Client: USACE
Location: Washington
service line:
Civil Construction
contract amount:
$3,700,000
Award Date:
July 2015
completed date:
November 2015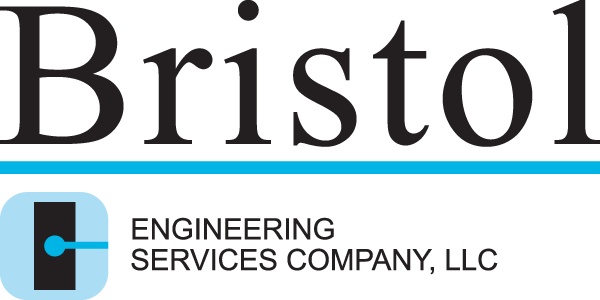 Highlights
Received substantial completion one month ahead of schedule
Developed and implemented an Environmental Protection Plan (EPP) and Storm Water Pollution Prevention Plan (SWPPP)
Installed 800-foot-long turbidity curtain to isolate main river from work zone.
Excavated 17,400 cubic yards (cy) of unusable soil from levee slope
Installed 1,180 tons HMA to rebuild the trail and haul route
Installed 12,500 cy of class 4 riprap and quarry spalls
Planted 99 trees and 1,500 Willow Stakes
"The regulatory aspect of the project was in regard to water quality and salmon protection. Bristol did an excellent job of isolating the work area from the Green River". – CPAR Evaluator
Highlights
Received substantial completion one month ahead of schedule
Developed and implemented an Environmental Protection Plan (EPP) and Storm Water Pollution Prevention Plan (SWPPP)
Installed 800-foot-long turbidity curtain to isolate main river from work zone.
Excavated 17,400 cubic yards (cy) of unusable soil from levee slope
Installed 1,180 tons HMA to rebuild the trail and haul route
Installed 12,500 cy of class 4 riprap and quarry spalls
Planted 99 trees and 1,500 Willow Stakes
"The regulatory aspect of the project was in regard to water quality and salmon protection. Bristol did an excellent job of isolating the work area from the Green River". – CPAR Evaluator